The Pentagon will deploy the USS Harry S. Truman aircraft carrier to assist NATO allies in the Mediterranean Sea in preparation for Russia's potential invasion of Ukraine, according to Pentagon Press Secretary John Kirby.
The aircraft carrier and a strike group will participate with NATO allies to conduct long-range strike training and anti-submarine warfare, according to the Pentagon. The carrier be placed under NATO control for the first time since the Cold War.
However, the exercise has reportedly been planned since 2020, said Kirby, and it will last until Feb. 4.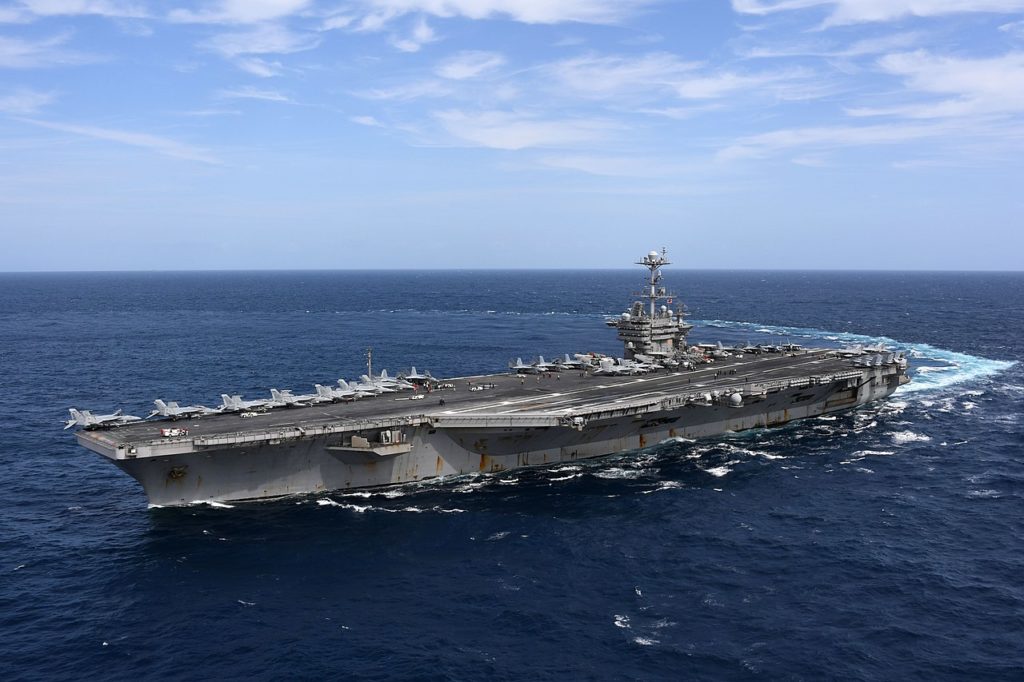 The USS Truman's deployment comes as the Pentagon put 8,500 U.S. troops on "heightened alert" to potentially deploy to Eastern Europe.
While the Pentagon stated that "no decisions have been made to deploy forces from the United States at this time," several U.S. warships have already been ordered to stay in the Mediterranean to potentially defend NATO allies.
With Russia already settling more than 100,000 troops on its border with Ukraine, western countries are stepping up their response amid fears of invasion.
Biden is currently deciding whether to send 1,000 to 5,000 U.S. troops to Eastern Europe to fend against a Russian invasion. But that number could increase to 50,000 should the need arise.
He told reporters on Monday that he had "total unanimity" with European leaders, and pledged to support them.
However, many allies reportedly doubt Biden's ability to defend of Ukraine after his botched withdrawal from Afghanistan that killed hundreds of civilians and 13 U.S. troops, while he abandoned American citizens and dangerous weaponry for the Taliban-controlled country.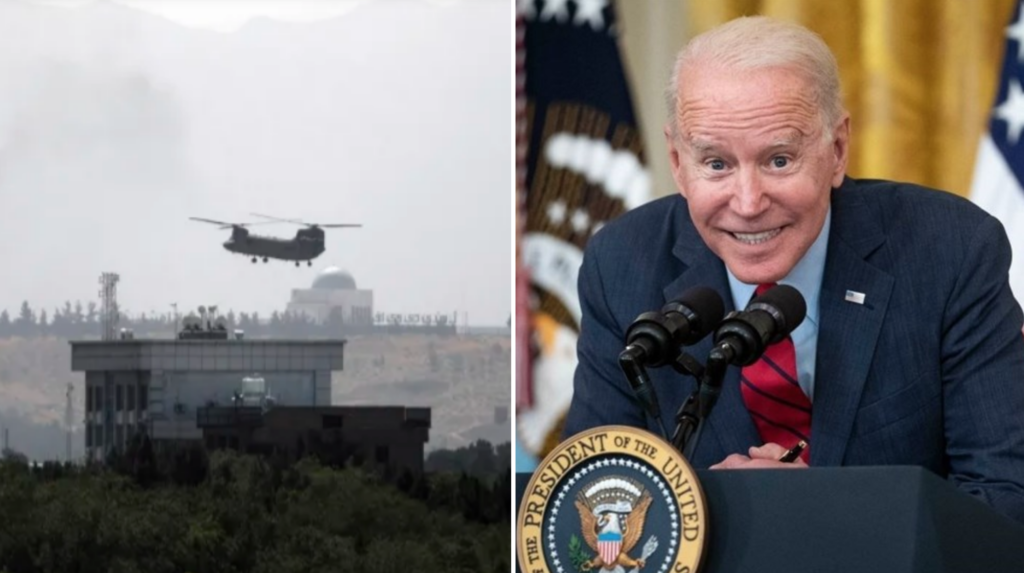 "There would not be 120,000 Russian troops on the Ukrainian border if Biden had not done that catastrophic withdrawal from Afghanistan," conservative former British MEP Nigel Farage told Fox News.
"If Donald Trump was president…so much of this—it has to be said—is of [Joe Biden's] making. And what Putin can see is a west with very real divisions," he added.
Biden has also received criticism for sending troops to defend Ukraine's border – and not sending them to defend the U.S.-Mexico border that's currently being invaded.
The State Department recently issued a "do not travel" advisory for Ukraine and authorized the voluntary departure of employees and Americans from the U.S. Embassy in Kviv, Ukraine.
The U.S. also told American citizens in Ukraine on Sunday that they "should consider departing now using commercial or other privately available transportation options."