The political future of President Donald J. Trump is the subject of much speculation going into Saturday's rally in Des Moines, Iowa. As a caucus state, Iowa has long been an integral part of the presidential election process.
President Trump did not win the Republican Iowa caucus in 2016, but he was the second pick, coming in closely behind Republican Sen. Ted Cruz. Of course, Trump went on to take the White House later that year, and overwhelmingly won the Republican Iowa caucus in 2020.
The Iowa caucus system has operated since 1972, and is widely considered to be a dependable predictive mechanism for gauging who the next president will be. According to a report released by Fox News in 2016, the path to the White House often begins in the Hawkeye State. Presidential hopefuls who win the Iowa caucus for their respective parties have a higher chance of going on to win the nomination for their party, as well as the White House.
Over the years, the Iowa caucuses have produced 18 winners between Republicans and Democrats, with more than half continuing on to win their party's nomination. Interestingly enough, only three caucus champions have gone on to secure the presidency: Barack Obama in 2008, George W. Bush in 2000, and Jimmy Carter in 1976.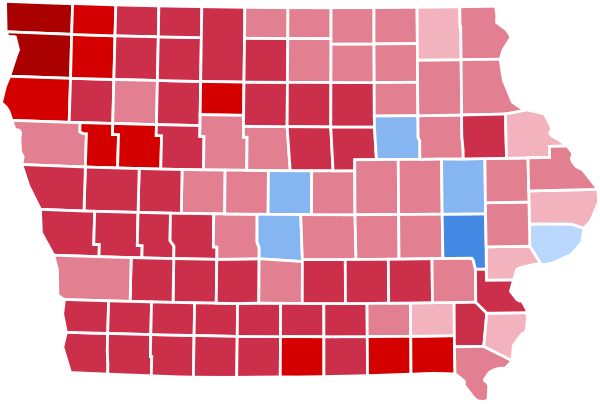 In 2020, President Donald Trump handily claimed victory in the Iowa Republican caucus, crushing the polls with an impressive 97 percent of the caucus vote. Trump also went on to win Iowa in the 2020 Presidential Election.
President Trump's return to Iowa for today's rally appears to be another step toward a presidential bid in 2024. The 45th President has not shied away from dropping hints about running again, often promising his supporters that they will be "very happy" about his anticipated decision.
Often, presidential hopefuls begin campaigning in Iowa long before presidential race officially begins, highlighting the importance of capturing the state at the caucus level and the electoral level. President Trump has all but officially announced his candidacy for president in 2024, and given his popularity among conservative voters, he may soon be poised for a triumphant return to the White House.
To watch today's rally, tune in to RSBN's livestream. President Trump is scheduled to make remarks at 8:00 p.m. EST.