As Americans of all demographics suffer record inflation, crime surges, a crisis at the border, supply shortages, and foreign policy blunders, many of them are unhappy with how Joe Biden is handling these crises.
Biden, the man who allegedly captured 81 million votes in 2020, faces strong disapproval from voters across almost all 50 U.S. states, including liberal strongholds like California and New York.
According to a Civiqs poll of registered voters, a majority of Americans from 46 U.S. states disapprove of Biden's job in office, while just four states, including Hawaii, Maryland, Massachusetts, and Vermont, approve of him.
He was even disapproved of in liberal states, such as New York and California, which have disapproval rates of 49 percent and 50 percent, respectively. Previously, both states voted for Biden with over 60 percent of the vote.
Nationwide, roughly one-third of Americans (34 percent) approve of Joe Biden, while 57 percent do not, according to the poll.
The 46 states that disapprove of Biden represent 507 of the 538 Electoral College votes, and while it's unlikely that Republicans win a victory of that margin in 2024, Democrats will surely suffer a landslide defeat.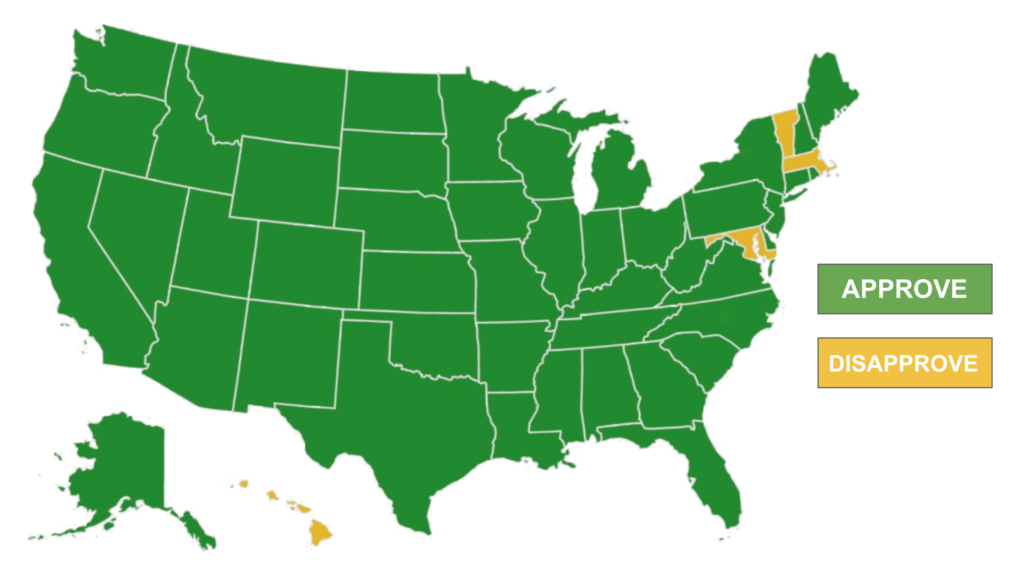 Many Democrat voters are losing faith in Biden, and a majority of them don't even want him to run for reelection in 2024.
A recent CNN poll reported that 51 percent of Democrats want someone else to lead their party's ticket in 2024, a sign that Biden, who miraculously garnered more votes than any candidate in history, has no grasp on his own party.
Moreover, his favorability is below 40 percent in 39 states, according to Civiqs. Biden is also underwater in every swing state up for grabs in the upcoming midterms, which will likely decimate Democrats' slim majority in Congress.
Biden, however, is not phased by his plummeting poll numbers. After reporters asked him last month how he would redeem his favorability, Biden told them, "I don't believe the polls."
Recently, Biden also said he did not know how he would improve his falling poll numbers, particularly among Democrats.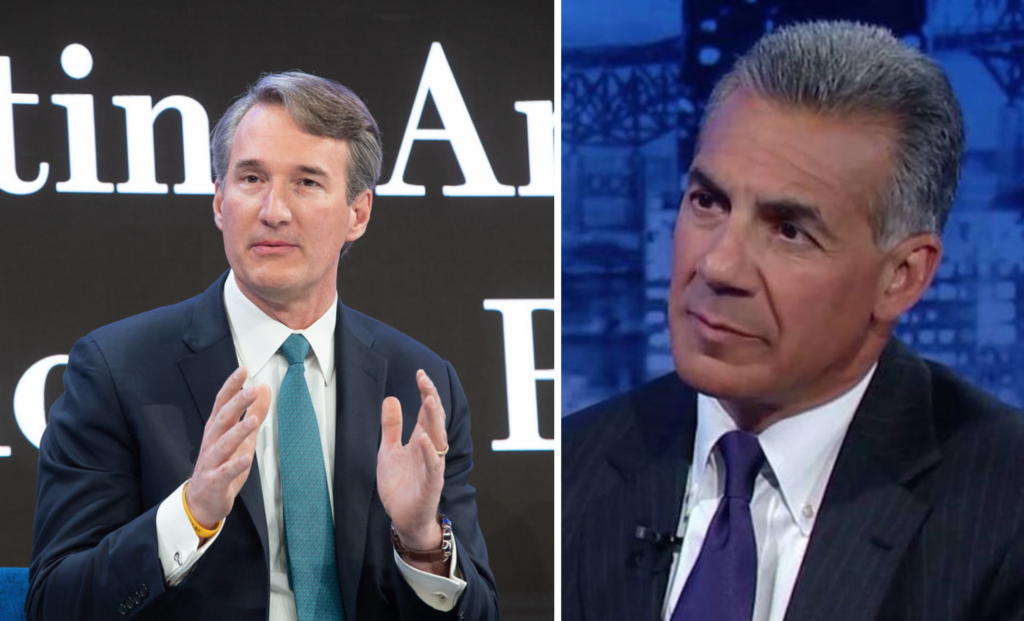 Nonetheless, voters turned out in droves in the November 2021 elections and overwhelmingly rejected the policies of the Biden administration.
GOP Gov. Glenn Youngkin was elected governor of Virginia, a blue-leaning state, and Republican Jack Ciattarelli was nearly elected governor of solid-blue New Jersey.
Although Biden may not believe the polls, it is evident that other Democrat leaders are worried about losing their seats.
Democrat governors from Connecticut, Delaware, Oregon, Nevada, and New Jersey, all recently lifted their unpopular Covid-19 mandates amid falling poll numbers.
Additionally, 29 House Democrats have already announced their retirement from Congress, a decision likely made out of fear they will lose control to the Republicans in 2022.
Nevertheless, if Joe Biden's favorability continues to fall at its current rate, there will be no states left for Democrats to win.