Former Sen. David Perdue, R-Ga., who is challenging incumbent Gov. Brian Kemp, R-Ga., proposed launching a new election "law enforcement unit" that would enforce election laws investigate reported improprieties.
Perdue made the announcement on Thursday, the one year anniversary of Joe Biden's inauguration, amid Georgia officials' ongoing investigation into an illegal ballot harvesting scheme they say may have occurred in the 2020 presidential election.
"The purpose of this law enforcement unit is to give Georgians confidence that only legal votes will be counted, and that anyone who tries to interfere with our elections will be arrested and prosecuted," Perdue said in a statement.
He also called for all election results to be "independently audited" before they are certified.
Perdue is posing a primary challenge against Gov. Kemp, who swiftly certified Georgia's 2020 election results, despite various claims of election irregularities.
Trump endorsed Perdue in December immediately after the former senator launched his campaign, calling "RINO" Kemp a "very weak" governor who "failed Georgia."
Trump praised Perdue as a "Conservative fighter who isn't afraid of the Radical Left," and "the only candidate in Georgia who can beat Democrat Stacey 'The Hoax' Abrams."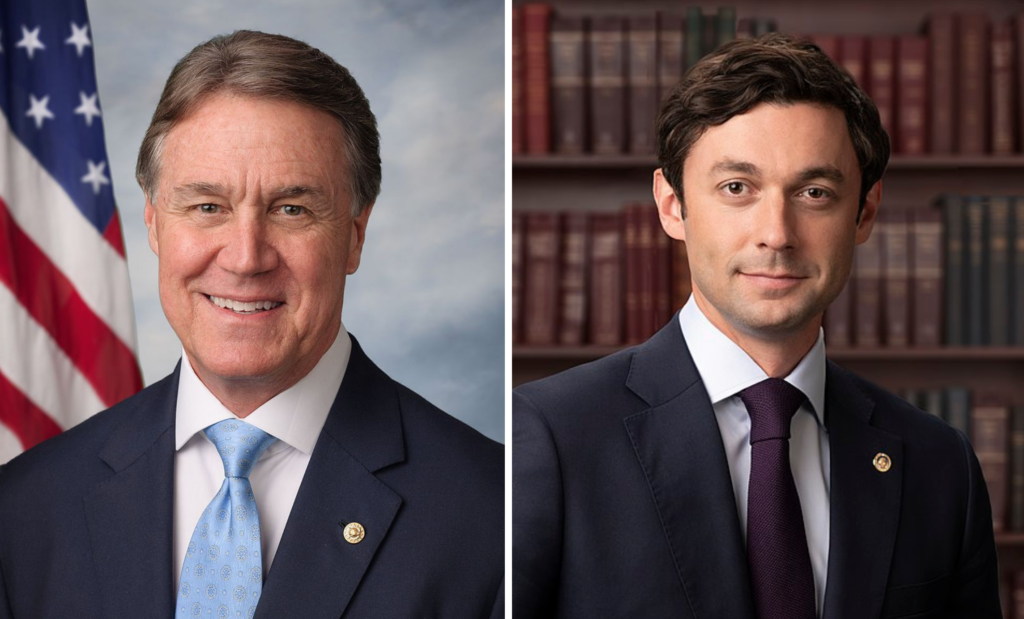 Perdue has maintained that he would not have certified the results if he were governor, and attacked Kemp for refusing to "investigate or fix problems before the January runoff," which Perdue lost to Democrat Jon Ossoff.
"Leave it to a 20-year career politician like Kemp to sit on his hands when we needed him most," said the gubernatorial candidate. "He failed us, and Georgians lost confidence that their vote would count. To this day, there still has not been an objective investigation of what happened."
Perdue is taking similar steps to Gov. Ron DeSantis, R-Fla., who proposed the Office of Election Crimes and Security to investigate reported election irregularities and make arrests if criminal activity is found.