Florida Gov. Ron DeSantis officially launched his gubernatorial re-election campaign on Monday ahead of the 2022 midterms.
DeSantis, a Republican, formally filed paperwork for his re-election efforts hoping to remain governor for four more years.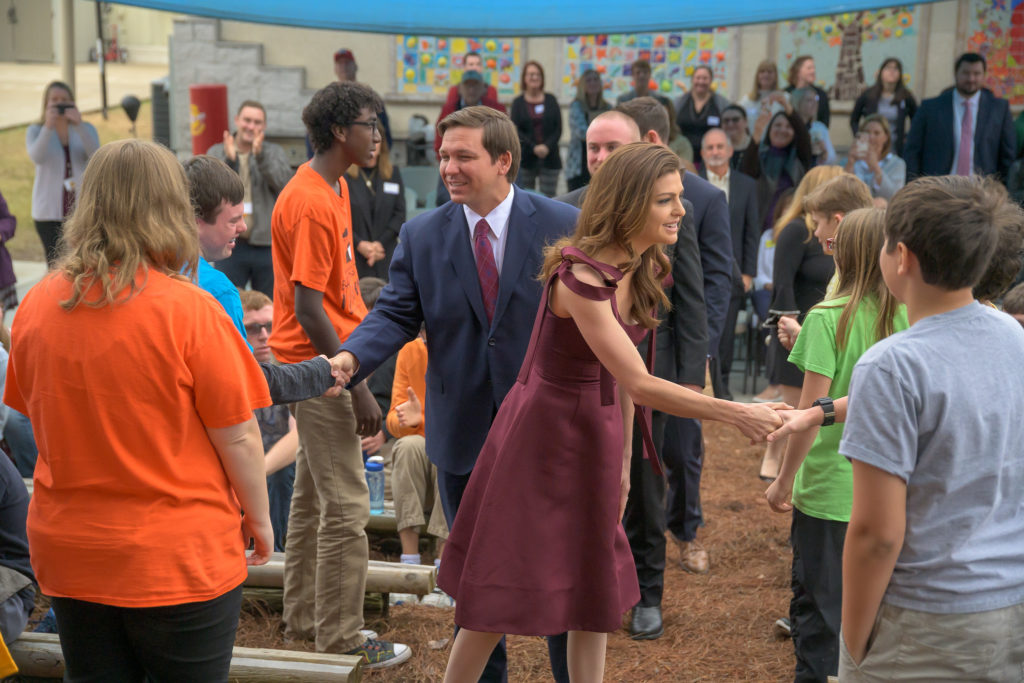 DeSantis, a former U.S. Representative from Florida's 6th Congressional District, was elected as Florida's governor in 2018 after he narrowly defeated Democrat Tallahassee Mayor Andrew Gillum by 32,000 votes (49.6 percent to 49.2 percent).
Numerous Democrats, including former Florida Gov. Charlie Crist and Agricultural Commissioner Nikki Fried have declared their candidacy for governor. However, DeSantis is strongly favored to win over both Democrats according to recent polling. An October Saint Leo University poll reported that 47 percent of Floridians would support DeSantis to 35 percent for Crist. With Fried, 46 percent support DeSantis, while 33 percent support Fried. DeSantis also benefits from a high approval rating of 56 percent, according to the poll.
DeSantis, who has been viewed as a potential 2024 GOP presidential contender, has notably fought to keep Florida businesses and schools open throughout the Covid-19 pandemic. DeSantis also banned mask mandates in public schools and sought to ban the employer vaccine mandates ordered by Joe Biden, recently taking legal action against the administration.
DeSantis promised law enforcement who were fired for not receiving a mandated Covid-19 vaccination bonuses if they moved to the Sunshine State, and has also increased teacher pay and begun efforts to restore Florida's Everglades and water quality.
Florida's gubernatorial election will take place on Tuesday, November 8, 2021.