Reps. Claudia Tenney, R-N.Y., and Jim Banks, R-Ind., introduced a bill this week that would reverse Joe Biden's vaccine mandates if passed.
The Health Freedom For All Act was introduced on Thursday to prevent the implementation of the the vaccine mandates ordered by the Biden administration in September.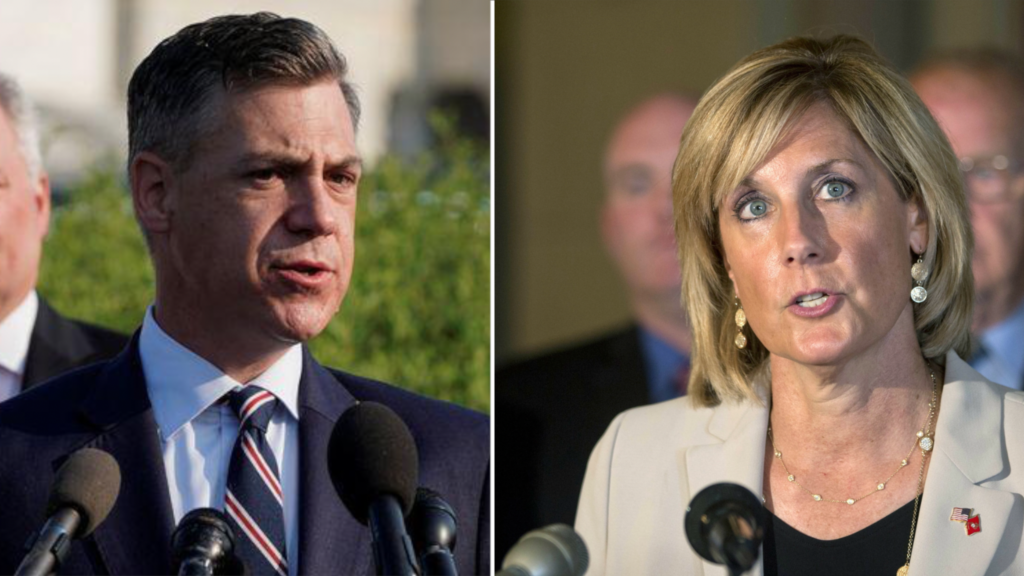 Reps. Tenney and Banks argued that the Occupational Safety and Health Administration (OSHA) does not have the authority to implement vaccine mandates.
"Joe Biden promised us before he was president that he wouldn't use his office to mandate COVID vaccines," said Banks. "Now we know he lied. I am proud to introduce the Health Care Freedom for All Act with Rep. Claudia Tenney that would stop this unconstitutional and un-American federal overreach by President Biden."
"President Biden's vaccine and testing mandate far exceeds the authority granted to the Occupational Safety and Health Administration (OSHA) by Congress," Tenney said in a statement.
The proposed legislation follows the Covid-19 vaccine mandate announced by Joe Biden last month. The Biden administration is requiring all businesses with over 100 employees to mandate Covid-19 vaccinations for all workers, or require the unvaccinated employees produce a negative Covid-19 test result every week before coming to work.
Those who fail to adhere to the Biden administration's requirements could face termination.
"This is not about freedom or personal choice," Biden said as he announced the vaccine mandates last month.
Failure to obey the vaccine mandates may result in a $14,000 fine per violation. The Democrats' $3.5 trillion spending package includes severe fines of $70,000 to $700,000 for companies in violation of the administration's orders.