More than half of Americans consider the latest anti-Biden chant "Let's Go Brandon!" to be "appropriate," according to a poll conducted by The Trafalgar Group.
According to the poll, 57 percent of 1,083 likely voters reported being familiar with the mantra which has become a euphemism for "F*** Joe Biden" said at major sporting events across the country.
Similarly, more than half of Americans, 59 percent, consider the euphemism and the actual chant to be "appropriate." Only 16 percent of likely voters consider "Let's Go Brandon" to be appropriate, while 24 percent believe both chants are inappropriate.
When broken down by political affiliation, most Republicans, 60 percent, and Independents, 55.7 percent, approve of both chants. Nearly half of Democrats, 46.2 percent, find the chants to be proper.
"Let's Go Brandon" has become the mantra heard at major sporting events after NBC reporter attempted to cover the crowd's anti-Biden chant at the Talladega Superspeedway earlier this month.
The euphemism has quickly become a worldwide phenomenon as conservative artists Bryson Gray, and Loza Alexander hit new musical records with their "Let's Go Brandon!" songs.
Following the trend, President Donald Trump last week announced the launch of his new line of "Let's Go Brandon" and "FJB" shirts after the anti-Biden chant went global.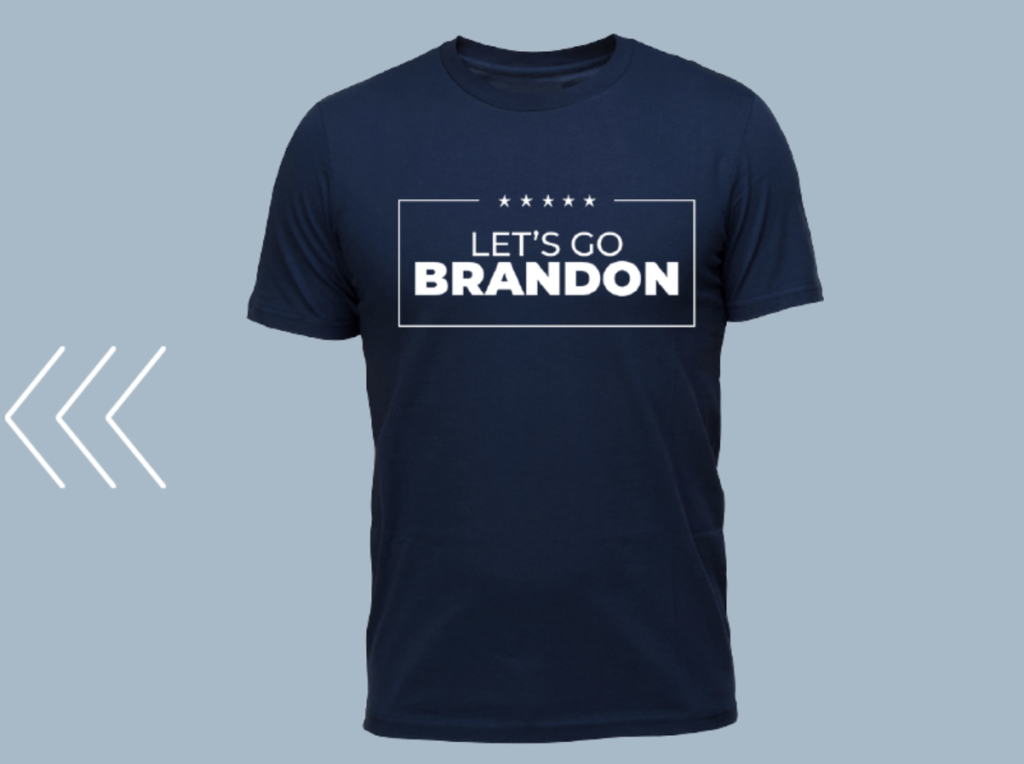 A Southwest Airlines pilot over the weekend reportedly signed off his greeting stating, "Let's Go Brandon!" to a surprised plane of passengers.