President Donald Trump on Tuesday released a statement bashing the New York City Public Design Commission's decision to remove a statue of Thomas Jefferson, founding father and third President of the United States, from the council chamber.
Democrat New York City Council members voted this week to remove the statue from city hall by the end of the year. Jefferson's statue has stood in New York City since 1834.
"Well, it's finally happened. The late, great Thomas Jefferson, one of our most important Founding Fathers, and a principal writer of the Constitution of the United States, is being "evicted" from the magnificent New York City Council Chamber," Trump said in a statement.
"Who would have thought this would ever be possible (I did, and called it long ago!)," said the 45th president. "Next up, Benjamin Franklin, Abraham Lincoln and, of course, George Washington. The Radical Left has gone crazy, and it's hurting our Country badly…"
New York City officials, led by Councilwoman Inez Barron, voted to remove the statue because Thomas Jefferson "felt that Blacks were inferior to whites," according to Barron.
"We're not being revisionist. We're not waging a war on history," she said. "We're saying that we want to make sure that the total story is told, that there are no half-truths and that we are not perpetrating lies."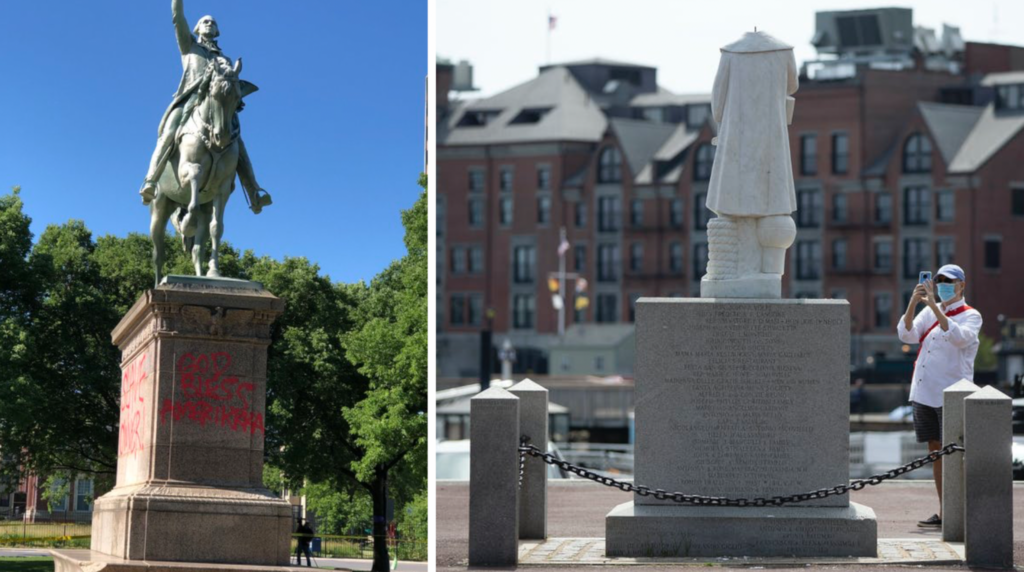 Trump has defended memorials of historical figures in the past. Last year, he fought against the destruction and removals of historic statues following the death of George Floyd. In Chicago, a statue of George Washington was vandalized with spray paint. In Boston, a statue of Christopher Columbus was beheaded by protestors, and was later removed by city officials.
The 45th president signed an executive order last year that would prosecute those who damage public statues. Joe Biden rescinded Trump's executive order that punished vandals in May 2021.
"Someday soon, sane people will be back, and our Country will be respected again!" Trump added, giving supporters hope for the future.