Photo: Alamy
The people of East Palestine, Ohio, are still dealing with the long-term effects of last month's train derailment.
While the Biden administration's response has been slow, President Donald Trump continues to support Ohioans and posted about the ongoing situation on his Truth Social account on Tuesday.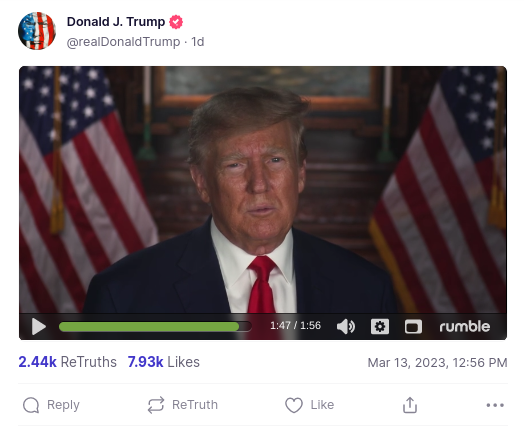 He noted how his visit to Ohio influenced public officials to offer more support, but that the cleanup is still not done.
Ohio has recently filed a 58-count lawsuit against Norfolk Southern, per CNBC. The suit claims that the railway company is responsible for multiple state and federal violations, which led to the toxic chemical disaster.
In addition, railway workers and residents of East Palestine have noted adverse health effects in relation to exposure to the chemicals released into the atmosphere.
According to The Columbus Dispatch, The Ohio Department of Health and the U.S. Department of Health and Human Services conducted a survey last week which revealed that more than half of respondents have suffered from pain or burning skin.
Furthermore, 60 percent of participants reported coughing, while a whopping 74 percent have experienced headaches.
President Trump addressed this by stating in his video post, "We must get people to do the right thing and we must get our political leaders to do the right thing."
While Biden has not considered going to the site of the disaster, Trump made headlines for not only going to East Palestine but also bringing water, cleaning supplies, and more, via RSBN.
His recent video post continues this fight to support Ohioans as he pledged, "We're gonna take care of you Ohio."