Photo: Alamy
Trump's possible indictment has sparked various rumors but is not a sure thing. Fox News reported Tuesday that President Donald Trump had yet to be notified as to whether or not the Manhattan DA would bring charges against him.
Then, on Tuesday night, President Trump posted an image of a Fox News headline stating, "Sources say there's real chance DA may choose not to charge Trump as rumors swirl," via The Hill.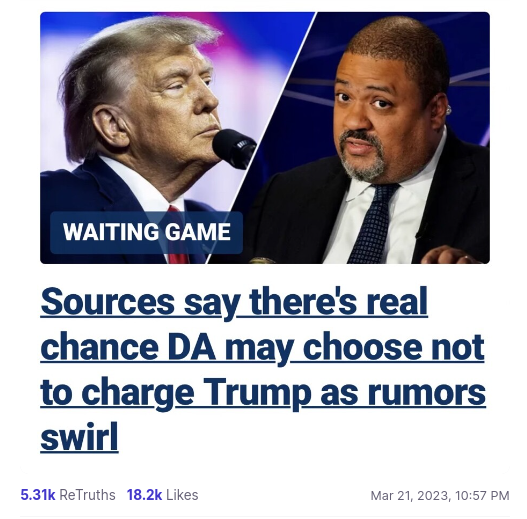 A connection between the Manhattan DA's office and left-wing billionaire George Soros has also raised speculation of corruption regarding a Trump indictment, per RSBN.
While various sources originally estimated that Trump would be indicted on Tuesday, this was delayed after House Republicans requested that Manhattan DA Alvin Bragg provide documents and communications regarding the investigation.
Early Wednesday morning, President Trump also posted that Bragg "is having a hard time with the Grand Jury."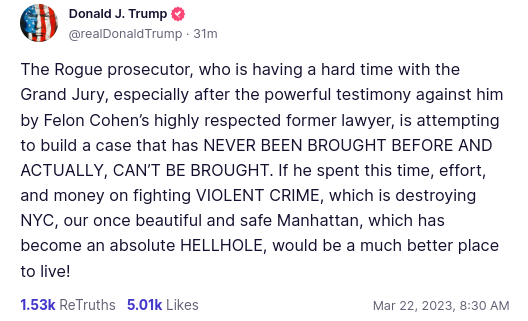 As the week wears on, Americans are left to wonder if the indictment will actually happen or if it has already fallen apart.