As Virginia's most anticipated gubernatorial race comes to an end with Republican candidate Glenn Youngkin in the lead, President Donald Trump issued a statement highlighting Youngkin's success among votes, while questioning Fairfax County's decision to delay their vote counts.
"Early indications are that MAGA voters are turning out big for Glenn Youngkin, let's see what happens," Trump said Tuesday in his Save America PAC.
Trump further questioned Fairfax County on their bizarre decision to delay in reporting early votes.
"All eyes are on Fairfax, why the delay?" Trump claimed.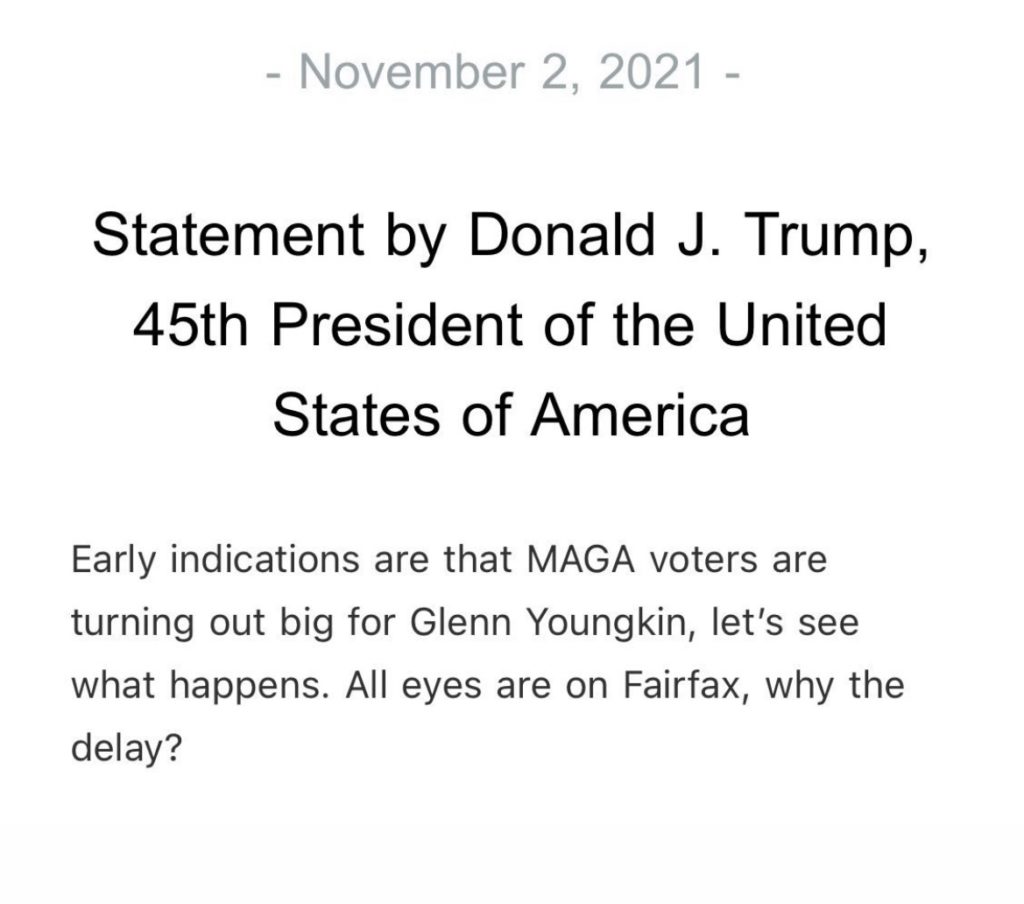 Earlier today, Trump praised the Republican candidate on Newsmax, saying Youngkin will "restore common sense to the Governor's Mansion."
"Glenn Youngkin has had an enormously successful career in business, as most of you know, for running a very incredible company that employed hundreds of people…now he's going to restore common sense to the Governor's Mansion," Trump said. "And Glenn will be great on jobs, he'll be great on your taxes and keeping them low…and he'll make Virginia, really, the envy of the world. You'll watch."
In a shocking turn of events, Youngkin has achieved victory after leading ahead of Democratic opponent Terry McAuliffe in Virginia's governor's race,