President Donald Trump slammed the Biden administration once more for what will be its biggest failure on the southern border front if DHS does nothing to stop the next massive caravan heading toward the U.S.-Mexico border.
Trump indicated the administration may not be appropriately preparing for the migrant caravan that is on its way to southern border to stir up trouble within the coming days.
He suggested in a statement on Sunday that Biden officials may not be addressing the crisis immediately due to either lack of genuine concern, or perhaps more "systematically" on purpose.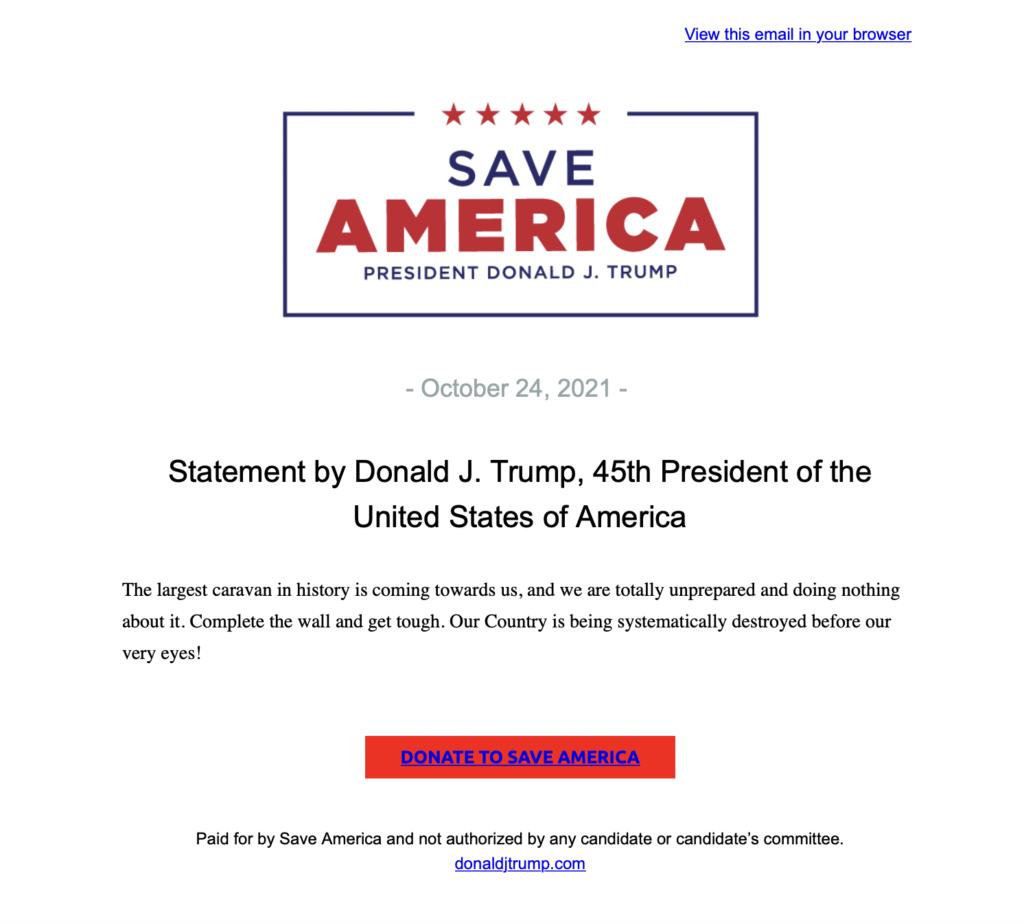 "The largest caravan in history is coming towards us, and we are totally unprepared and doing nothing about it," Trump said. "Complete the wall and get tough. Our Country is being systematically destroyed before our very eyes!"
Leaders and elected officials are scuffling to figure out what to do after a record-breaking caravan of Haitian, South American, and Central American migrants departed from Tapachula, Mexico to move toward the U.S. southern border in what is one of the most defiant acts of federal immigration law in recent history.
Just days ago, the caravan was caught breaking through an armed barricade of police in a small Mexican city.
Many migrants held altered American flags and wore items with the Biden's name plastered across them as they marched toward the U.S.-Mexico border. A Salvadorian migrant by the name of William told Fox News in one instance to "Tell Biden we are coming."
The caravan is headed by an illegal immigrant activist who threatened the National Guard by stating he is "ready for war" once they arrive at the southern border.
The total number of illegal crossings surged to more than 1.7 million in 2021 alone, which is the highest in decades, according to recent U.S. Customs & Border Protection data.
Border officials have expressed their frustrations more than once with the Biden administration's unwillingness to drastically handle the sudden influx in illegal crossings, including blocking the construction of the border wall. Border Patrol morale is at an all-time low, especially as federal ultimatums for vaccination loom near.
The unmonitored wave of illegal immigrants has not only further strained the southern border's law enforcement capabilities and resources, but also the border communities themselves. Border towns have witnessed record numbers of unaccompanied children, drug smuggling, and human trafficking into their own neighborhoods, ultimately putting their safety at risk.
Americans across the country await answers from the Biden administration as thousands of migrants march toward the border.