Wisconsin is moving forward with an investigation of the state's 2020 presidential election results. Wisconsin House Speaker Robin Vos, R-Wis., recently signed new subpoenas to begin an election audit and issued them to eight Wisconsin election officials.
According to a report from The Hill, Milwaukee Election Commission Executive Director Claire Woodall-Vogg confirmed that she had received a subpoena with Vos' signature.
Meagan Wolfe, Administrator for the Wisconsin Election Commission, was also listed as one of many others who were subpoenaed in the election investigation. In addition, multiple county clerks have received subpoenas in Racine, Madison, and Kenosha. Those who are cited in this investigation will "be required to disclose information and communication relating to the 2020 election," OANN's Christina Bobb revealed.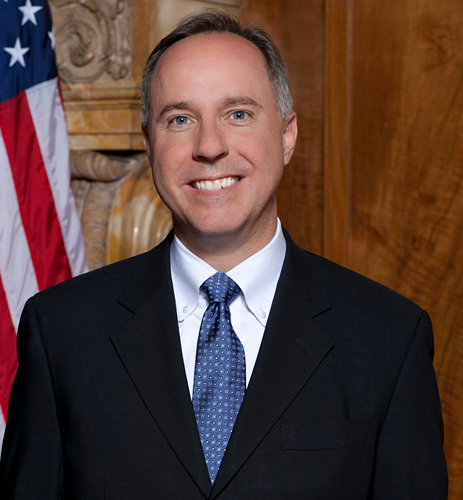 Photo: Wisconsin State Assemblyman and House Speaker Robin Vos (R-Rochester)
"The subpoenas focus on the grant money issued for the Center for Technology and Civic Life, which is a non-profit, largely funded by Mark Zuckerberg, and is reported to have received 350 million dollars from the Facebook founder," the anchor reported.
Unlike the Maricopa County election audit in Arizona, this investigation is not looking at ballots, tabulation, or data logs. Instead, Wisconsin investigators are focusing on the grant money that was reportedly funneled toward the election process through Zuckerberg's nonprofit. According to Bobb's report, grant money from CTCL was used to fund ballot drop boxes during the presidential election in Wisconsin, as well as non-profit organizations who provided "assistance to workers throughout the election process."
One of these workers was a New York resident named Michael Spitzer-Rubenstein. Spitzer-Rubenstein was allegedly hired using CTCL grant funds. Despite his status as a registered New York Democrat voter, he was inexplicably granted access to the Wisconsin ballot counting room in Green Bay, serving as an election administrator. Spitzer-Rubenstein reportedly asked Green Bay's clerk about correcting or "curing" absentee ballots "like they did in Milwaukee," generating suspicion regarding the use of CTCL-issued funding to Green Bay's Democrat Mayor Eric Genrich and election officials.
The newly-issued subpoenas will focus on tracking the grant money received from CTCL and investigating whether or not that money provided any type of strategic advantage for or against different voting demographics in 2020.
These additional details coming to light follow early reports that the state was planning to hand them out last month after it announced it was pressing forward with an election audit.
At the very least, this investigation looks like a step in the right direction for establishing election integrity and security in Wisconsin.