Nearly one million people are currently on the waitlist to use President Donald J. Trump's new social media platform, Truth Social.
The site, which launched in the Apple Store on President's Day, has been so popular with users that it rocketed to number one in the app store last week.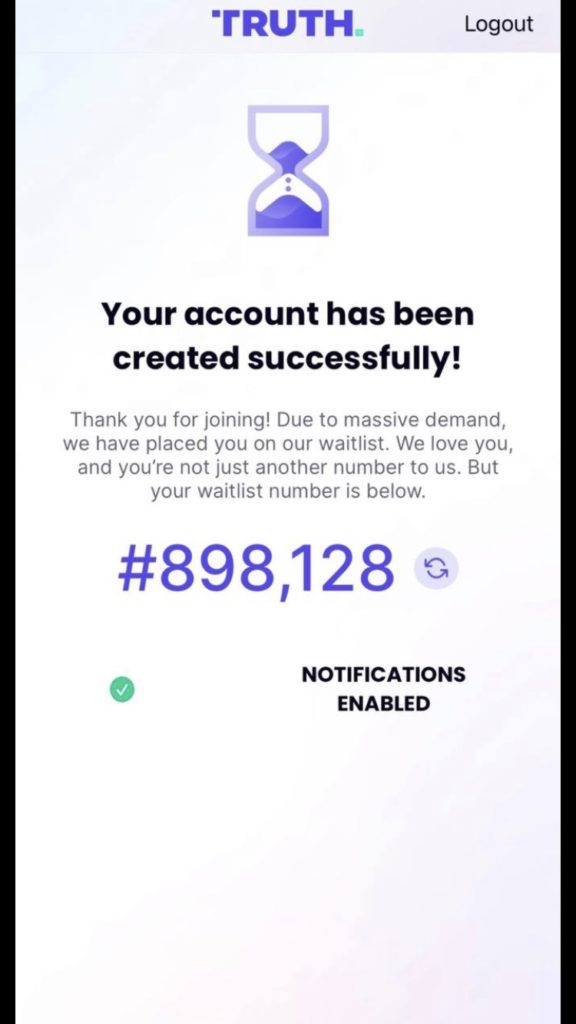 Former Republican Rep. Devin Nunes, the CEO of Trump Media and Technology (TMTG), has stated that the platform should be fully operational by the end of March. The social media site first became available for download on President's Day.
Additionally, in a February interview with Fox Business, Nunes stated that Truth Social operates on its own servers, so it is not at risk of being wiped off the internet. He also shared that they are partnering with companies that are "not woke" to advance free speech.
Truth Social will allow users to share information in a "truth," similarly to how people would usually share a "tweet" or a "post" on other platforms. The Guardian reported that there are no ads allowed on Truth Social.
Before the platform's launch last week, President Trump teased users during the beta stage with an official "truth" posted to his account, marking his first post to a social media platform since being banned from Twitter and Facebook one year ago.
"Get Ready! Your favorite President will see you soon!" he stated.
Truth Social is expected to be a significant competitor to Big Tech sites like Facebook and Twitter. It will be a welcome change for proponents of free speech who are tired of being censored on mainstream social networking sites.