45th President Donald Trump celebrated after Gov. Doug Ducey, R-Ariz., announced that he will not run for the U.S. Senate this year after months of speculation.
Trump praised Ducey's decision not to run, writing in a statement on Thursday that the governor would have never won the primaries or general election without his endorsement.
Trump also cited the results of Tuesday's primary elections in Texas, in which all 33 Trump-endorsed candidates secured massive victories in their primaries.
"Governor Doug Ducey of Arizona saw the big Primary numbers in Texas, where 'Trump Endorsements' went 33 wins and 0 loses, and he said, knowing I would never endorse him, "No thanks, I am not going to run for Senate,'" said Trump.
"Smart move, Doug—there's no room for RINOs. I guess that means we can call this week 34 and 0!" Trump added.
Trump, who dubbed Ducey a "RINO," has frequently criticized the governor who swiftly certified Arizona's 2020 presidential election results, despite his claims of widespread voter fraud in the state.
While Trump has not yet endorsed a Republican for Arizona's U.S. Senate race, he has vowed never to endorse Ducey, which will diminish the governor's odds of ever winning elected office again.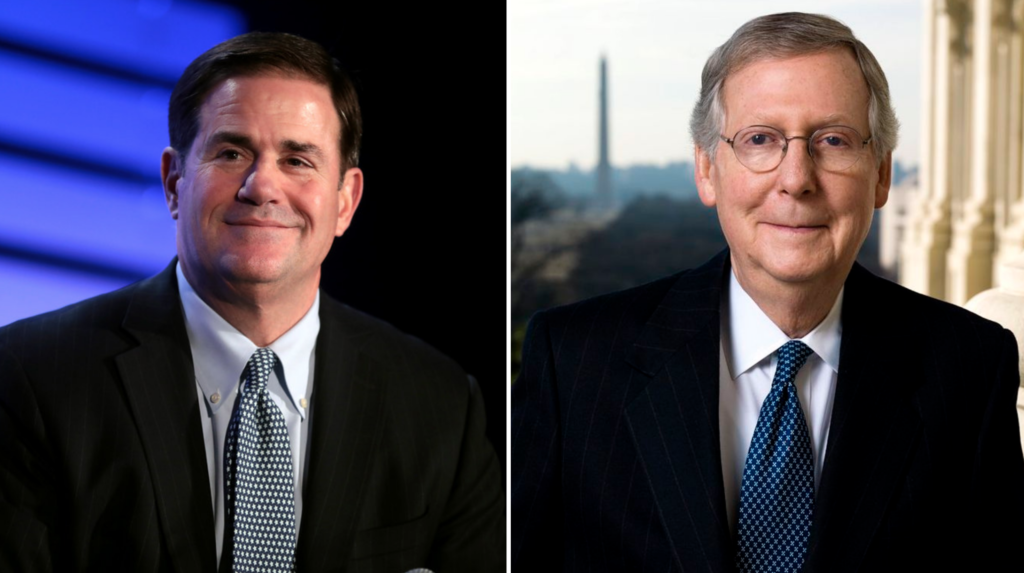 Doug Ducey's decision to not run for U.S. Senate is a blow to the Republican establishment, including Sen. Minority Leader Mitch McConnell, R-Ky., whose efforts to recruit the governor to the legislature were all but shrouded.
"Governor Ducey is a good man and a great leader," McConnell said in a statement. "While I'm disappointed he decided not to run, Arizona will be an important part of our plan to win the majority back."
Ducey also reportedly told donors that the "only downside" to not running is not serving with Mitch McConnell.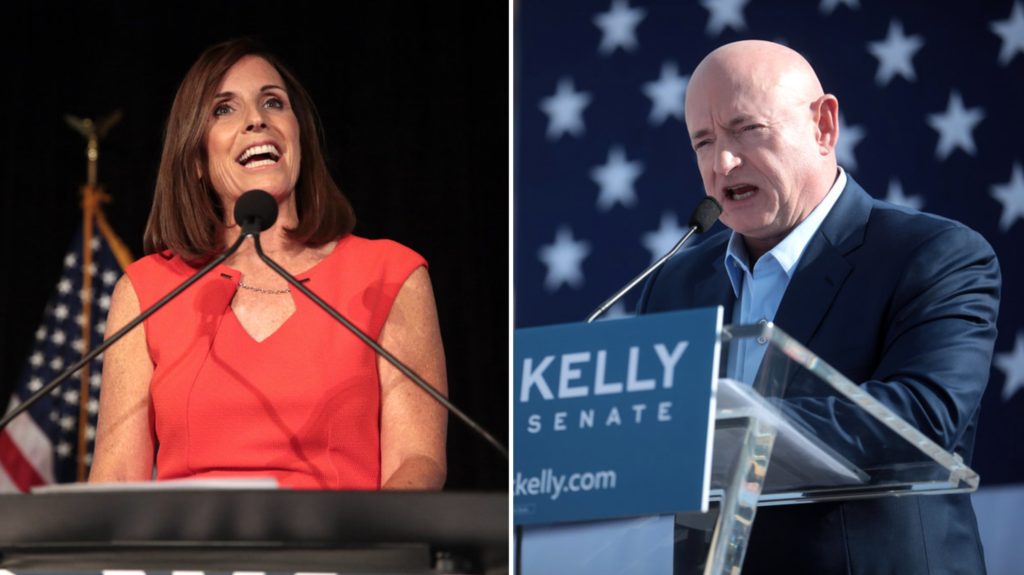 Arizona's Senate race will be one of the closest elections of the midterms this fall. Democrat Sen. Mark Kelly is running for reelection to a full term after narrowly winning the state's special election against former GOP Sen. Martha McSally in 2020.
Republicans running for U.S. Senate in Arizona include state Attorney General Mark Brnovich, Thiel Foundation President Blake Masters, and businessman Jim Lamon.
Arizona's primary elections will be held on Tuesday, Aug. 2.